Jiangshan, China
Jiangshan, China
Located in southwestern Zhejiang Province, Jiangshan is a county-level city, or third-level administrative division, in China. With a name that means both "river" and "mountain," Jiangshan is home to a river that bisects the city and enjoys a view of Mount Jianglang, declared a UNESCO World Heritage Site in 2010, that sits on its border. The city has a very small downtown area, and almost three in four of its residents live in rural communities. It is also home of one of ABI China's breweries.
Harmful use of alcohol context
The years of health life lost—a metric discussed in HBSA's Design and Outcome Measures for the AB InBev Global Drinking Goals Evaluation paper—in Jiangshan are estimated to be attributed to several elements:
CITY PILOT AT A GLANCE
Population: 614,000
Founded: In progress
Program Officer: Benjamin Zhou
Number of YHL lost due to the harmful use of alcohol: 5,870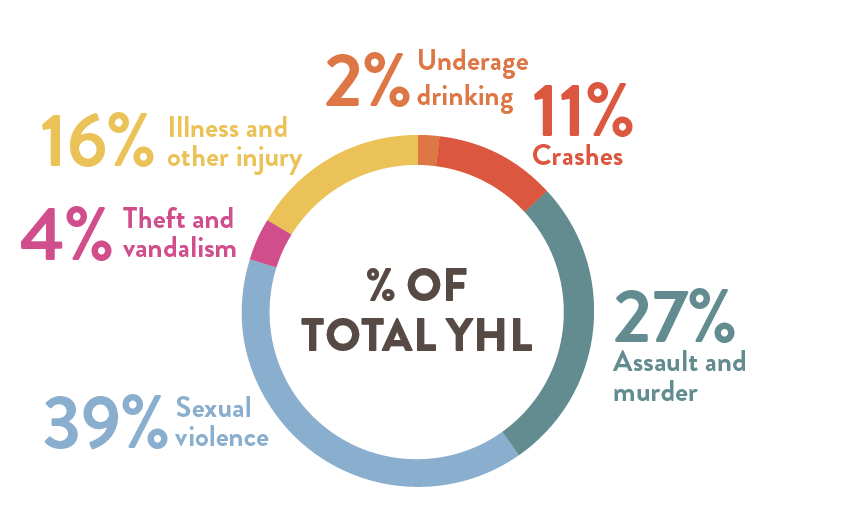 STEERING COMMITTEE
The City Pilot is in the process of securing necessary documentation to formally establish a Steering Committee.
PLANNED INTERVENTIONS
RBS is a training program that is designed to help staff at establishments like bars, restaurants, and liquor stores that is designed to reduce excessive alcohol consumption and other alcohol-related harms at the community level.
Partner: DRD4
Project status
A brief need assessment is now being planned and designed to test the cultural appropriateness of the suggested RBS models, which have mostly been developed by western countries. Jiangshan proposes only relatively short and voluntary RBS trainings. Part of the training will be devoted to underage drinking, which accounts for 2.8% of the harmful use of alcohol in the city. The best outcome Jiangshan can hope for in this intervention is a 1% decrease in alcohol harm.
ONGOING INTERVENTIONS
Screening and Brief Intervention is an evidence-based practice use to identify, reduce, and prevent the harmful use of, and dependence on, alcohol and illicit drugs.
Partner: DRD4
Project status
Adults accounted for 97.8% of excessive alcohol consumption in Jiangshan in 2018. In 2017, 14,190 of 462,384 adults received SBI from a mobile van operating at health fairs. Those screened were at below-average risk, so the expected reduction in consumption and associated YHLs was 10% among those exposed to the intervention, and 0.3% across the population.
In 2019, the city shifted to a primary care delivery system that is expected to reach equal numbers of men and women, raising effectiveness to 12 percent. 150,000 adults would be screened in 2019-2020 with an expected additional consumption reduction of 3.4%. Because this SBI will be built into the health care system, it is expected to continue after this initial startup thanks to rescreening and refresher interventions.
Violence Prevention is expected to be intervention of high-risk population with alcohol-related violence and aggression. The program aims to identify and intervene high-risk groups with tendency of alcohol-related violence and aggression, carrying out household-visits to promote and educate with medical and social workers of professional psychological counseling capacities and consolidating relevant results through a cycle of re-visit, re-investigation and re-education, thus reducing the incidence of alcohol-related violence and aggression in Jiangshan.
Partner: Central South University
Project status
A formative assessment is now being planned and designed to offer deeper insights into the local landscape, helping inform intervention design and implementation. The assessment will be carried in forms including literature review, archive research, individual interview and focus group.